World Series Trivia Questions And Answers (2022)
Since the first World Series in 1903, baseball fans have been entertained by this championship event. See how much you know about this baseball championship with these World Series trivia questions and answers.
From the unassisted triple play by Bill Wambsganns in the 1920 World Series to the 2004 Boston Red Sox ending their championship drought, there have been countless historical moments. Our trivia will quiz you on some of the greatest moments in baseball history.
Grab yourself a crackerjack and get ready for some fun. If you're ready to reveal your baseball knowledge, then try out these trivia questions on the World Series. While you're here, check out our 80s trivia and our baseball trivia.
World Series Trivia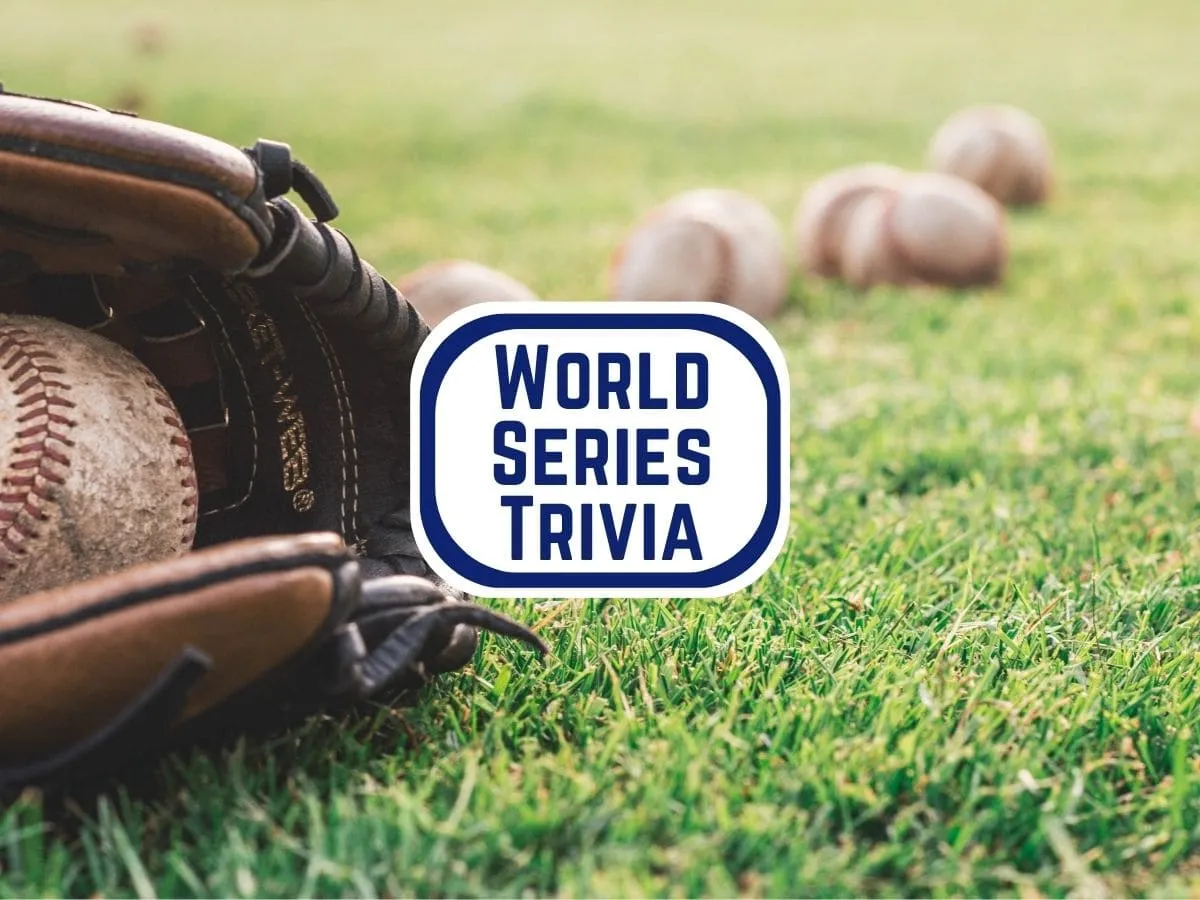 1. What caused game 3 of the 1989 World Series to be postponed?
2. Who has the most World Series home runs?
3. What team has won the most World Series championships?
4. What team has lost the most World Series?
5. What year did the Chicago Cubs break their World Series championship drought that lasted since 1908?
6. What's the longest number of years in a row an MLB team won the World Series?
7. What MLB team is the only team to have never played in the World Series?
8. Who has won the most World Series rings as a player?
9. How many World Series rings did Babe Ruth win?
10. What team won the 2021 World Series?
11. Who is the only pitcher to have thrown a no-hitter in the World Series?
12. Which league has won the most World Series championships, the American League or the National League?
13. Who was the first player to hit a grand slam in the World Series?