San Francisco 49ers Trivia
This 49ers trivia will be as cool as watching Christian McCaffery run one in for a touchdown. From Montana to Purdy, there have been a lot of amazing quarterbacks to play for this team.
Our 49ers trivia will be an eye-opening lesson on one of the great teams NFL history. Learn how many Super Bowls they've won and other fun facts.
Are you ready to find out how much you know about the scarlet and gold. Then check out this 49ers trivia. If you like this, then try out our NFL trivia, Football Trivia and Superbowl Trivia.
San Francisco 49ers Trivia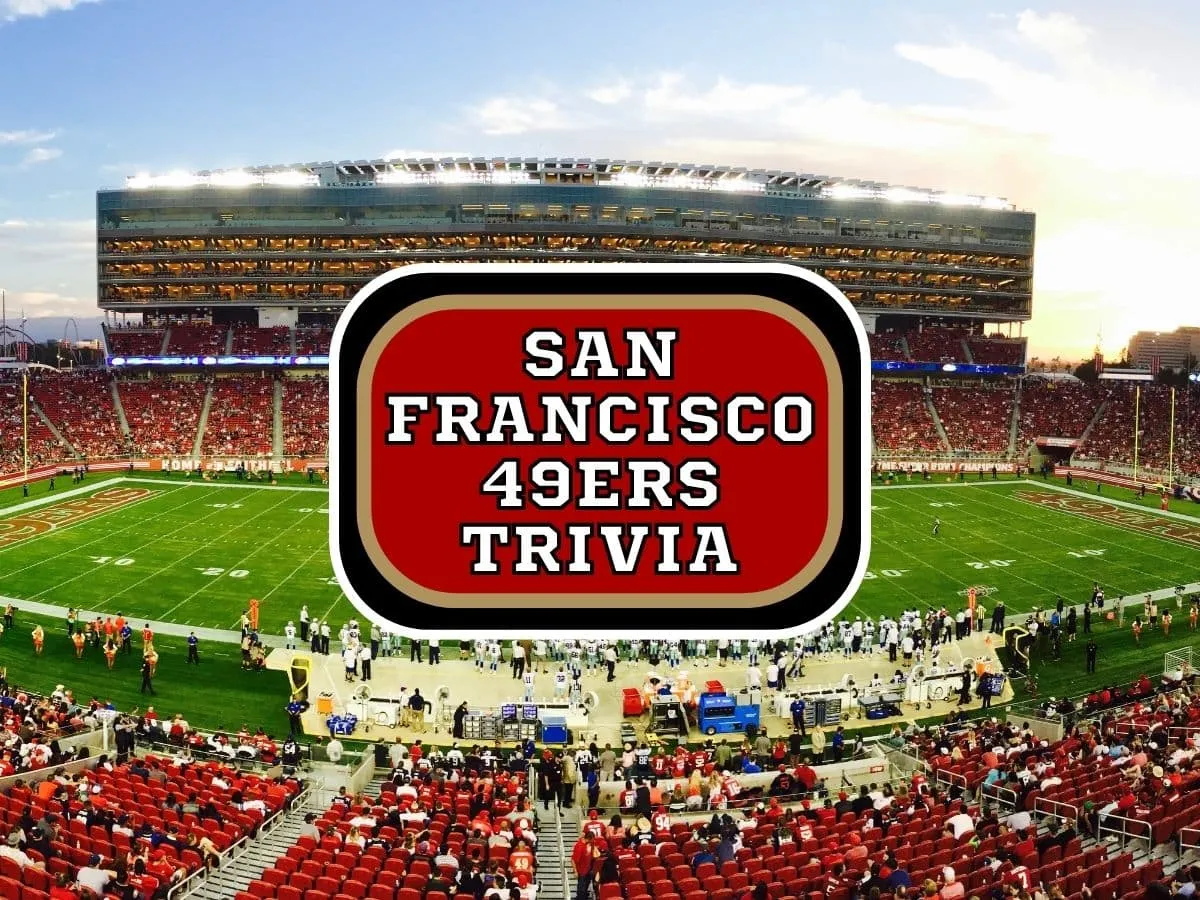 1. When did the San Francisco 49ers get established?
Who is the father of the current San Francisco 49ers head coach?
3. Who is the current head coach of the San Francisco 49ers?
4. How many Super Bowls has San Francisco won?
5. When was the 49ers last Super Bowl win as of this writing?
6. When was the last time San Francisco appeared in the Super Bowl?
7. Who was the quarterback that won four Super Bowl rings for the 49ers in the 1980s?
8. What 49ers head coach is well known for popularizing the West Coast offense?
9. Before San Francisco started playing in Levi's Stadium in 2014, what was their previous home stadium for over 40 years?
10. What hall-of-fame WR started his NFL career in San Francisco and finished it in Seattle?
11. How old was 49ers WR Jerry Rice when he retired from the NFL?
12. What team did Joe Montana end his career with?
13. Who is the receiver who caught the famous catch known as "The Catch?"
14. Who was the last quarterback to win a Super Bowl for the 49ers as of this writing?